Pricing
Set custom prices, add taxes, create discounts or choose what currencies customers can pay in.
Online payments
You can accept online payments quickly, easily and securely.. PayPal, credit card, Stripe, Square, Mollie, GoPay, Authorize.Net - they are all available as payment options.
Learn more
Offline payments
You can use the booking calendar to allow clients to make bookings online and pay on arrival. The plugin will help you calculate the total cost of the booking so both you and your clients know how much money is owed on arrival.
Part payments
Allow your customers to pay a percentage of the fee online when they make the booking, then pay the rest of the money either a few days before they arrive, or in cash upon arrival. The booking calendar allows you to do that.
See demo
Security Deposit
Charge the customer a security deposit that can be automatically refunded a few days after their booking ends.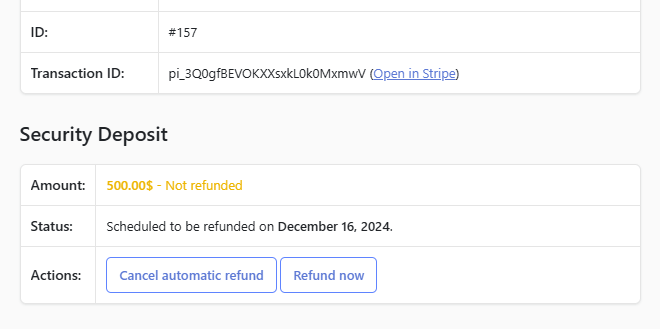 VAT & Taxes
You can separate taxes in the booking form to encourage price transparency. This way, clients know what they are paying for while you know exactly how much money is yours and how much is tax.
Discounts
A perfect tool to encourage repeat bookings and returning clients. The booking form allows you to offer special discounts based on specific criteria (that you choose). Simply set up the discount conditions and discount value and it will be applied automatically on the booking form.
See demo
Coupon codes
What do clients appreciate more than discounts? Yes, coupon codes. Use the booking form to generate special coupon codes for special events. You can then send these codes via email to your database, or you can send them to specific clients to invite them to make a repeat booking.
See demo
Multiple currencies
Allow customers to pay in your country's currency or accept international payments in a variety of currencies.
See demo
Invoices and Contracts
Automatically generate and send invoices or contracts to your customers.
View sample invoice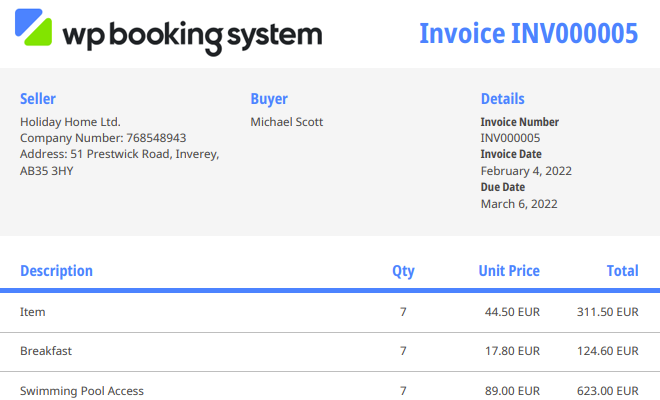 Refunds
Easily issue partial or full refunds from the booking manager.
Prices per person
Set a custom price based on the number of guests.
Custom prices per day or season
Set a custom price for each day, week, month or season.
Request payment
Send the customer a payment link when adding a manual booking.
Extra services
Charge for extra services per day booked or per entire booking.
Payment statuses
Manually mark offline payments as paid.
PriceLabs integration
Sync the prices in your calendar with your OTA using PriceLabs.