WooCommerce Checkout Add-on
Accept payment for your bookings with any payment gateway supported by WooCommerce.
Hundreds of payment gateways
WooCommerce enables you to accept a multitude of payment options. Basically, with this WooCommerce add-on for WP Booking System you get access to any type of preferred payment option - you can choose from more than 100 payment gateways.
You can see a list of available payment gateways here.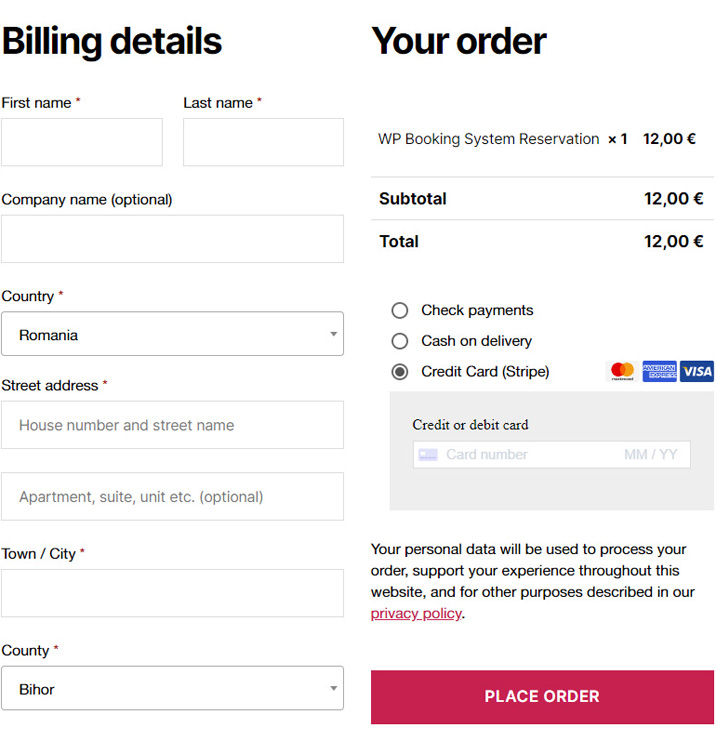 Take advantage of the premium version today.
Get started
WP Booking System helps you manage your calendars and bookings with just a few clicks, so you can spend more time on promoting your business and less time on managing it.
Other add-ons