Documentation Menu
Editing multiple dates at once
Besides editing dates one by one, WP Booking System offers the option of editing a range of dates, with the help of the Bulk Edit Availability tool.
You can find this tool in the sidebar of the calendar's edit screen.
To set multiple dates to have the same legend item, description, price, inventory, or tooltip information simply select a start date and an end date for the date range and then complete the other information. Once ready, press the Bulk Edit button. This will modify the dates with the new information.
If the Ignore empty fields is checked, the bulk editor will only update the calendar with the fields you have filled in the bulk editor. For example, if you wish to update the description and leave the Legend Item field empty, the bulk editor will not change the Legend for the selected dates. However, if the Ignore empty fields option is unticked, it will update the description and set the legend item to the default one as well.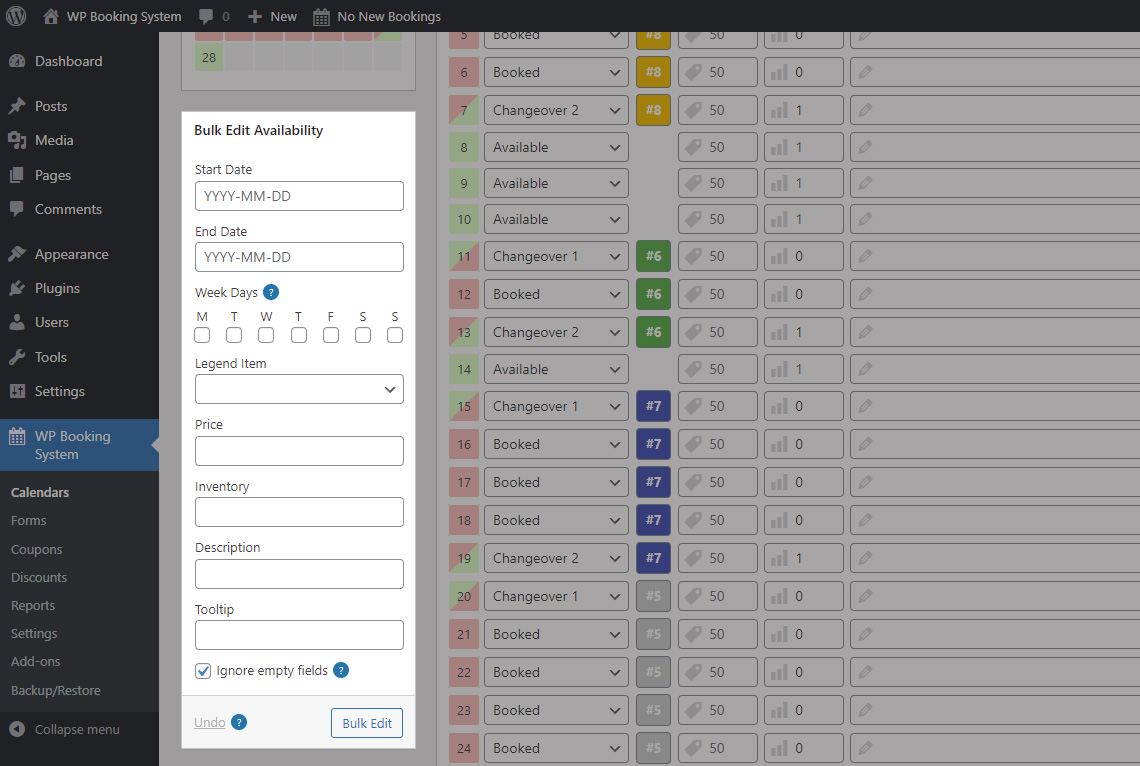 If you have realized you have made a mistake, you have the option to Undo your last bulk edit. Simply click the Undo link from the tool and the dates will be reset to their previous values. Please take into account that if you refresh the page or navigate away from the page the undo feature will not be available anymore.
Any changes you make are only saved after you click the "Save Calendar" button.