Documentation Menu
WooCommerce field mapping
WooCommerce field mapping
This tab is visible only if you have the WooCommerce Checkout add-on installed.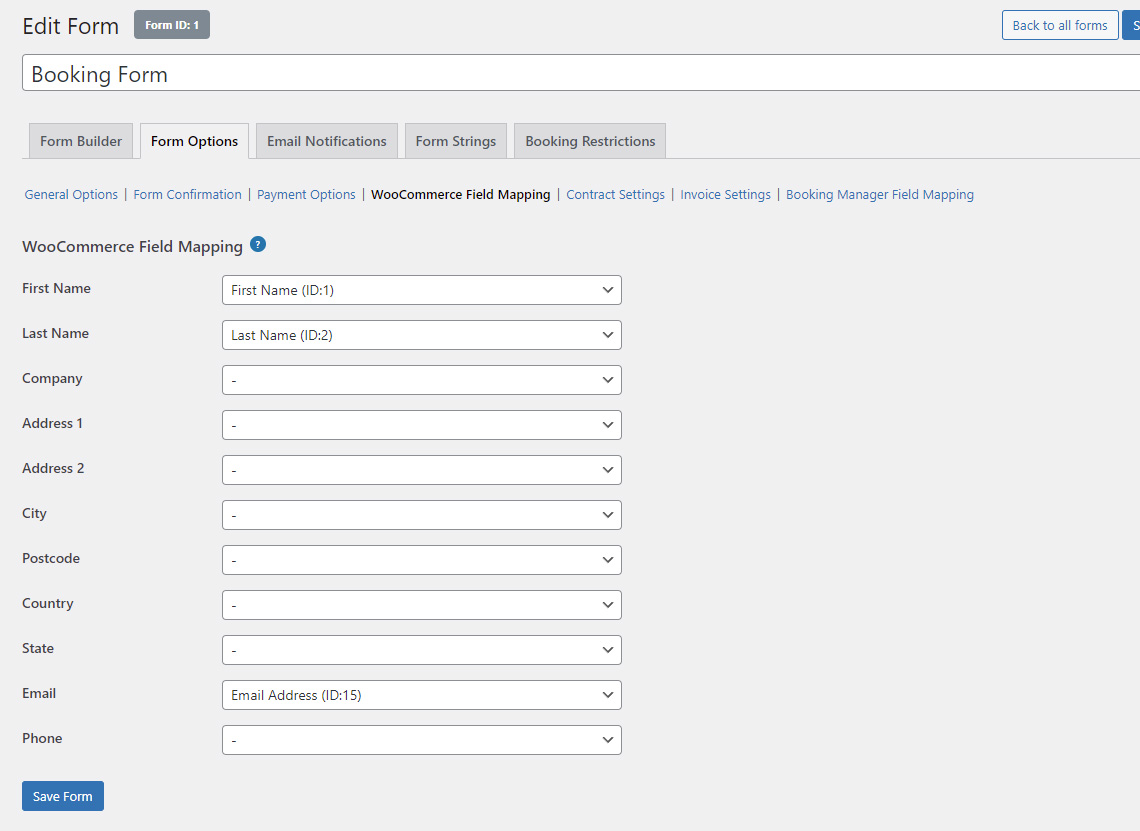 Fields
A list of all the WooCommerce checkout fields is generated on this page. You can assign one of the plugin's form field to each of them.
When the customer will be redirected to the WooCommerce Checkout page for payment, all his information will be already filled in.