Documentation Menu
Emailing the customer
You can send an email to your customer anytime from the Email Customer tab.
This tab is visible only if the booking was submitted from a form that contains an email address field.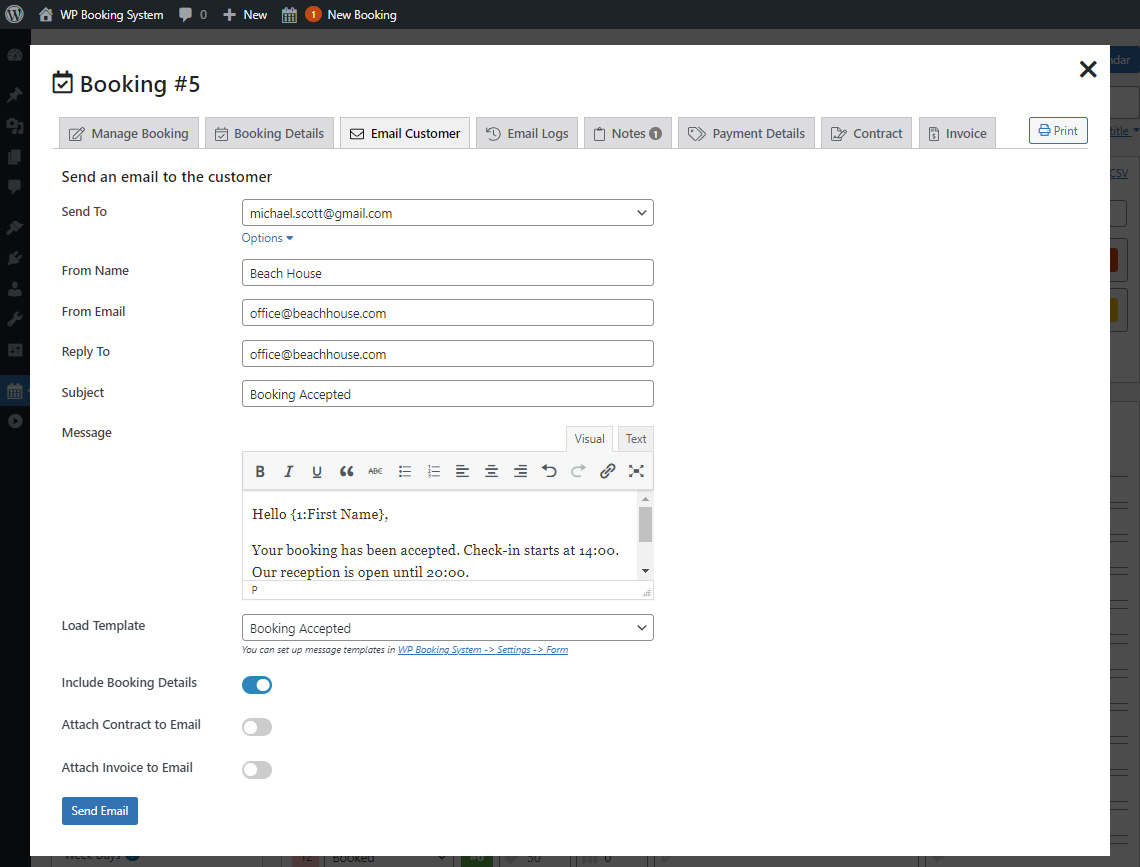 The Send To email address is automatically populated with the customer's email address.
The From Name, From Email and Reply To field values can be set in WP Booking System → Settings → Email so you won't have to fill these in each time you want to send an email.
You have the option to load a template. If you need to send a similar email to your customers, you can create templates in WP Booking System → Settings → Email and simply load the subject and message of the email from there.
You can also include the booking details as a table at the bottom of the email by ticking the Include Booking Details checkbox and attach the invoice or the contract to the email by ticking the relevant checkbox.
A list of all the sent emails will appear in the Email Logs tab if email logging is enabled.