Documentation Menu
Contract settings
This tab is visible only if you have the Contracts add-on installed.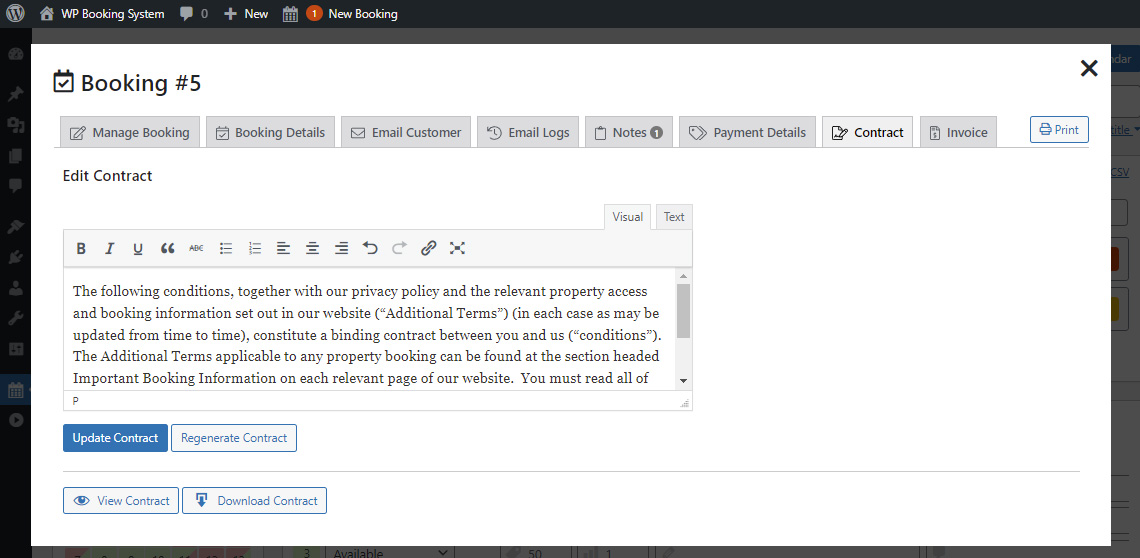 The text field contains the contract text that was generated from the Form Options → Contract Settings option. You can change this value and click on Update Contract.
Clicking Regenerate Contract will overwrite the contract body with the original content from the Form Options page.
You can also view the contract by clicking the View Contract button or download it as a .pdf file by clicking the Download Contract button.