Documentation Menu
Translating the plugin
WP Booking System can be translated in 36 languages directly from the backend. It does not require a translation plugin to be installed on your website.
To enable a language, go to the Languages tab plugin's settings pages. Tick the checkbox next to the languages you want to enable and click on Save Settings. After doing this, translation fields will appear wherever necessary in the backend.
Most of the strings available in the plugin can be translated from the Strings & Translations tab in the plugin's Settings page. These are general strings (such as payment strings) that are used for all the calendars and forms. But other strings that are linked to a calendar or a form have to be translated from the individual Calendar of Form pages. Some examples below:
Translating form fields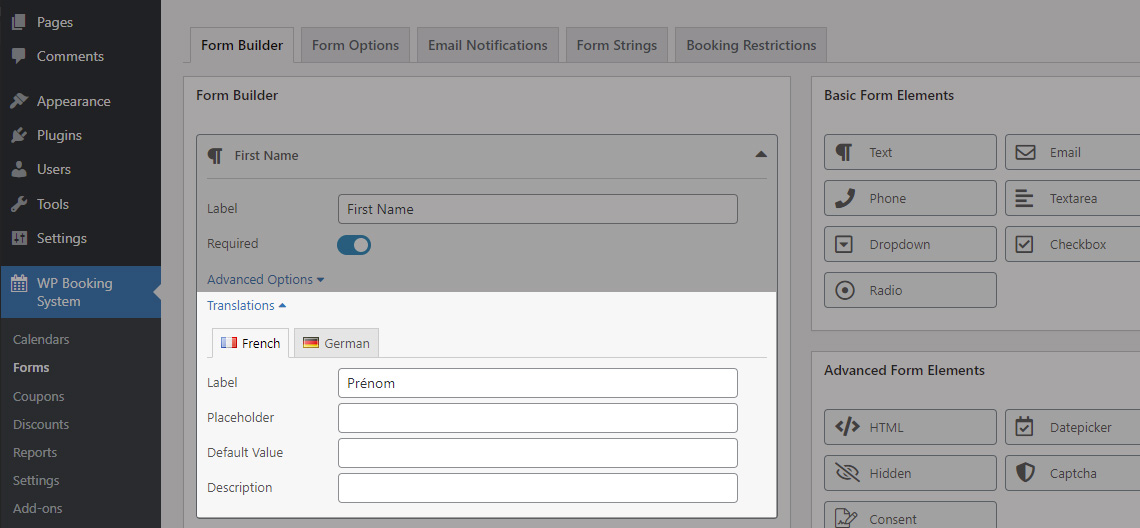 Translating legend items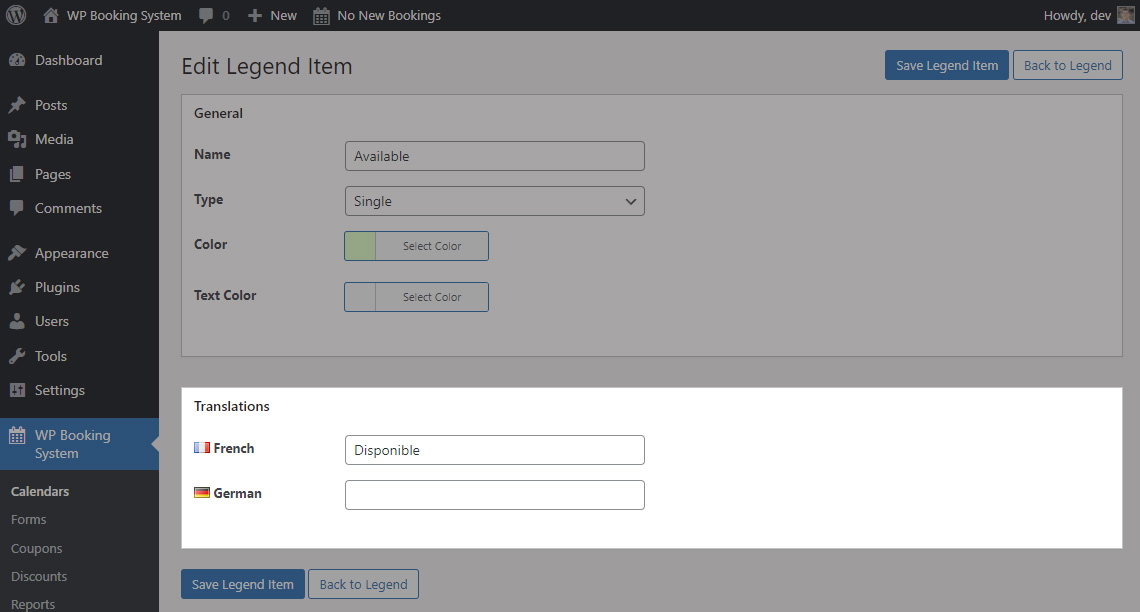 Is your language not available in the plugin?
Please contact us and we'll add it.