Documentation Menu
Payment details
This tab only appears if Pricing is enabled from the Settings page.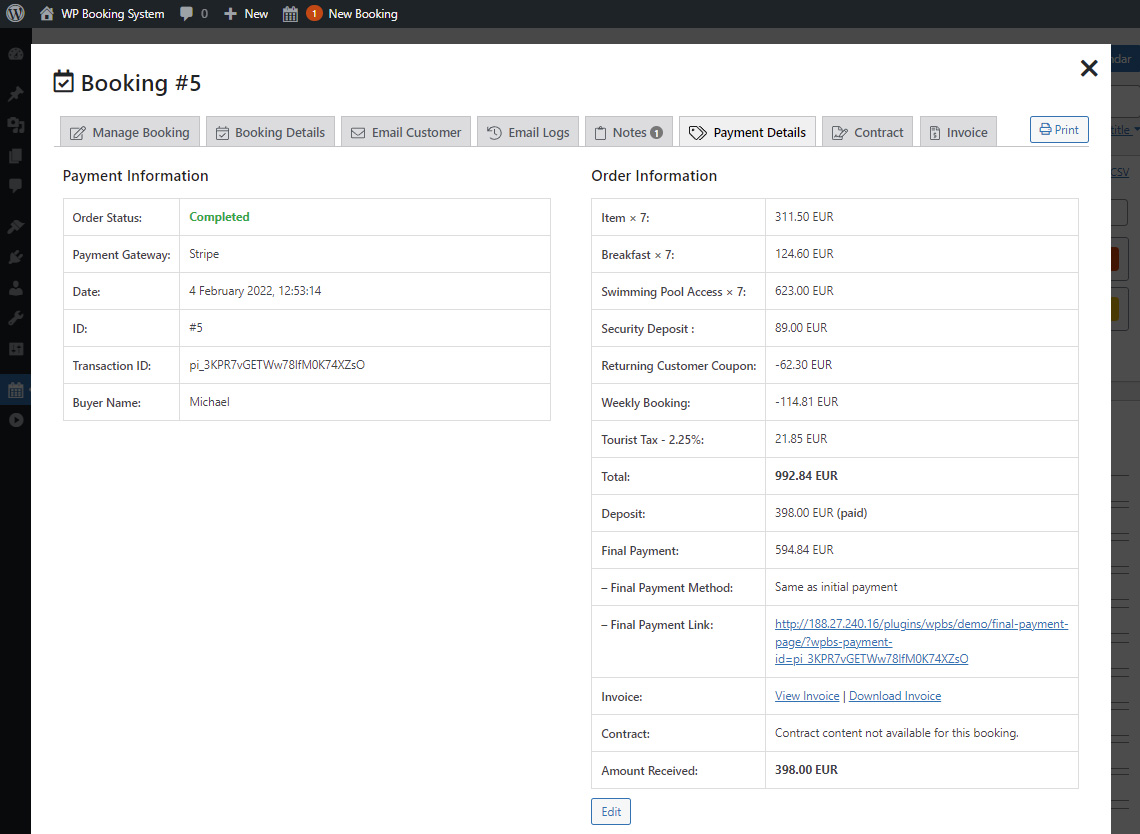 The Booking Details tab is split into two columns.
| | |
| --- | --- |
| Payment Information | This shows the payment information, like the Status of the order, what payment gateway was used, and the transaction id. |
| Order Information | This shows a table with the order details, all the prices, taxes, discounts, coupons, and part payment information. |
Editing the order information
You can edit the order information by clicking the Edit button below it. This will transform some of the fields in text fields where you can edit the values.
Modifying the prices directly updates the values in the database without performing any calculations or validations. Please use with caution.